Learn more about this amazing award-winning documentary
"Earning recognition from the UFO film community realized my first goal. Travis combines an entertaining story line with a 100% truthful account of a world-famous UFO incident—earning both the 2015 People's Choice and Best Long Documentary at the International UFO Congress.
Now, to have film buffs applaud around the globe –voting Travis as Best Long Documentary, fulfills my dream shared by my mentor, humanitarian Dr. Edgar Mitchell.
To win one award is an achievement; but "Travis: The True Story of Travis Walton" has earned 29 awards at film festivals in North America, winning in both "Best Documentary" and "People's Choice." In Travis we combine a story line that is not only entertaining but truthful."
Jennifer W. Stein- producer

Jennifer Stein – Executive Producer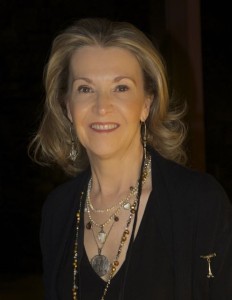 "Travis – The True Story of Travis Walton – The Directors Cut", an 80 minute documentary film recounts the now-world famous 1975 UFO abduction of Travis Walton. This story was fictionalized by Paramount Pictures 1993 successful theatrical release of "Fire in the Sky". One of the most significant UFO events in history of one man's trauma and transition after a mysterious beam of light strikes him unconscious, never before shared as a documentary film. The 21 year-old logger from Snowflake Arizona disappeared for five days, igniting a now 40 year firestorm of controversy aimed at the logging crew who were the last to see him in the forest.
TRAVIS combines new and archived interviews with the logging crew, police, the polygraph examiner, and UFO experts explaining why this story continues to astound investigators, researchers, astrophysicists, journalists, and filmmakers in their quest for reliable evidence of other worlds, other beings, and other more advanced technologies. This serious documentary provides a rare important depth explanation of how deliberate debunking, including lies, extortion and bribery attempted to crush this story and ruin the lives of the crew and their families. You can view the trailer TravisWaltonTheMovie.com Executive Producer Jennifer Stein is interviewed by Ron James, founder of I-Vovle TV on the "Bigger Questions" show in June 2015.
The film rapidly captured multiple awards of recognition for its brave approach providing impeccable in depth facts that connect the dots with real content needed to understand how the veil of secrecy works. If your curious you owe it to yourself to watch, recommend or own this exceptional documentary film for your collection. The revised "Directors Cut" was significantly revised in July 2016. This film is only available for licensing and distribution networks.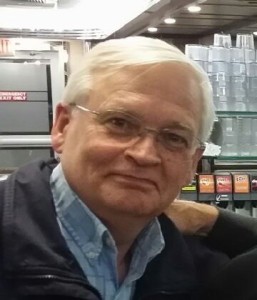 "I'm a big picture person…and in the 21st century we will probably be part of a community of planets that has intelligent life aboard."
Edgar Mitchell, astronaut-Apollo 14 at X-Conference 2009

Vitaly Safarov and Stephen Mera invite you to explore Zohar Entertainment Group Ltd., creators of UK's best online periodical of the unexplained: Phenomena Magazine.
UK's newest online media supplier for the inquiring mind is proud to embrace the Travis Walton story.